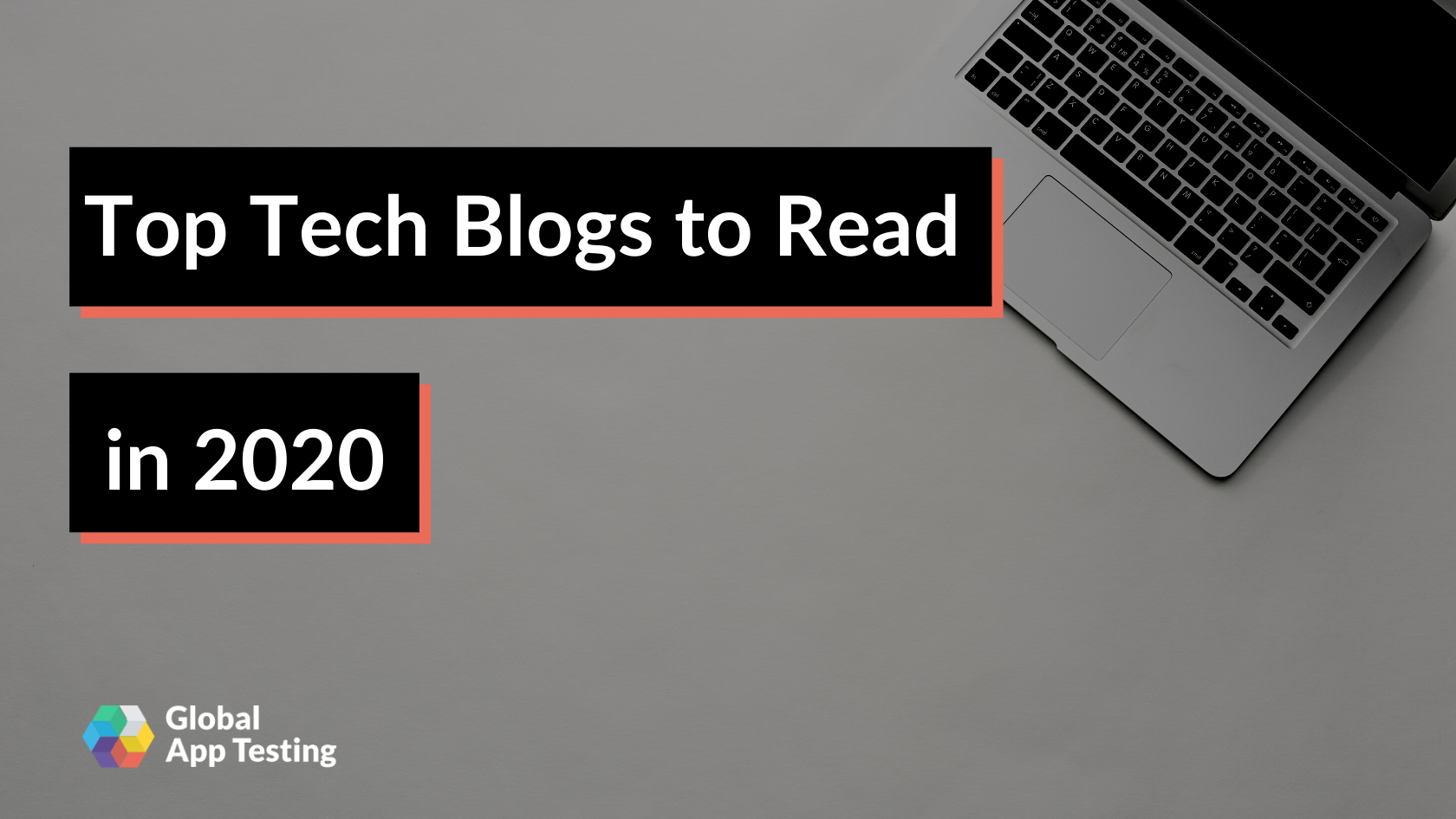 Tech leaders need to stay on top of current trends. It's a no brainer.
That's because, in the fast-paced tech world, things can change in an instant.
New technologies emerge, new tools take prevalence, and new companies become the ones to beat. The tech industry is famously fickle, and many trends and businesses can have a very fast fall from grace.
Plus no one wants to be left out of the loop.
So, if you are unsure where to turn for a failsafe source of information and updates for tech leaders, this article is for you.
But you don't just have to take our word for it.
To create this list, we asked tech leaders to tell us their favourite publications they read every single day so that we could create an ultimate list of tech blogs to read in 2020.
Here's what they said:
1. Tech Republic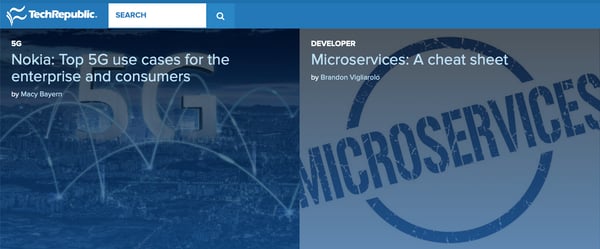 "You really can't go wrong with TechRepublic because it offers you the latest and trending news about all things technology! Now they may say that they focus on IT on their about page but really, they cover almost everything when it comes to tech.

From topics like Zoom's rise to power to more hardware-oriented articles like robotics and engineering, TechRepublic is simply my go-to site when I want to learn the latest tech news."

- Kenny Trinh, Managing Editor of Netbooknews
2. Hackernoon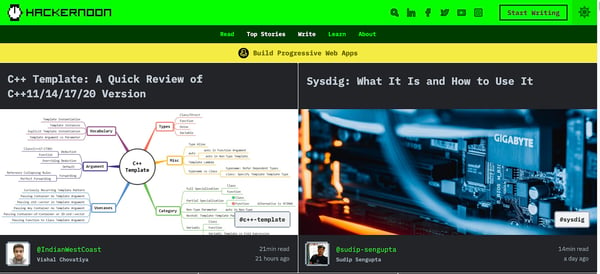 "When I needed to implement complex solutions or solve arising issues, blogs, guides, and forums were the places I could turn to. And Hackernoon appeared to be one of the most useful blogs. Here you can always find answers to your tech-related questions either by reading posts written by community members or by reaching out to them in comments."

- Jonas Olausson, Founder, Joinative
3. ComputerWorld
"If I were to pick just one, it would be Computerworld. They don't just write about tech, they really hone in on how you can make tech work for you to create advantages for your business through innovative technological solutions. For entrepreneurs, it is a valuable insight you won't find in many other places. Their 'Sharktank' section is also fantastic. It features often amusing and interesting real stories from readers negotiating different problems in tech."

- Ethan Taub, CEO, Loanry
4. CNET
"Personally, I use CNET. This particular source reports on all the latest technology discoveries as well as highlighting how technology interacts with all our daily needs. They distribute all of their content through social media platforms, quarterly magazines as well as their apps and website. CNET will provide you with all the relevant information you need to know on a deep level that is clear to understand and interesting to know."

- Andrew Roderick, CEO, Credit Repair Companies
5. DarkReading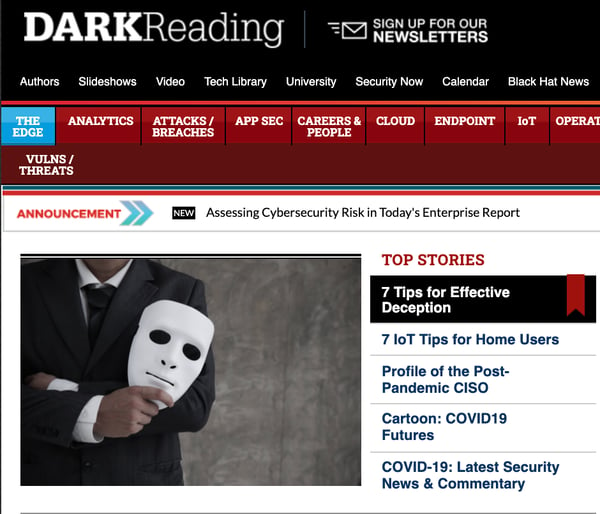 "I start every day with a quick look at DarkReading. The quantity and quality of their work makes it an indispensable read for anyone interested in cybersecurity issues. They have been on top of the security threats amplified by the Coronavirus and the article on the Anatomy of a Long-Con Phish has been giving me the shivers all week!"

- Travis James Fell, Product Manager, Hypori
6. The Information

"I think a great tech publication is The Information. It's well researched and timely, breaking the news about things that are happening in Silicon Valley. I think it's an invaluable resource for anyone aspiring to build a company because it openly discusses many of the challenges that other founders face."

- Eric Lu, Co-Founder at Kapwing
7. TechTarget - SearchSoftwareQuality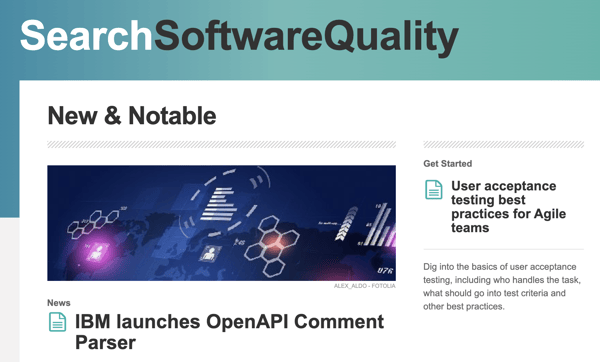 "I find TechTarget to be incredibly valuable. They curate data-driven information that is both timely and relevant to your industry. As a subscriber, you will receive this information in your inbox daily and sometimes, multiple times a day. I enjoy the fact that most of their information is backed by data. Also, they tend to have unique insights and perspectives."

- Reuben Yonatan, Founder and CEO, GetVoIP
8. Coding Horror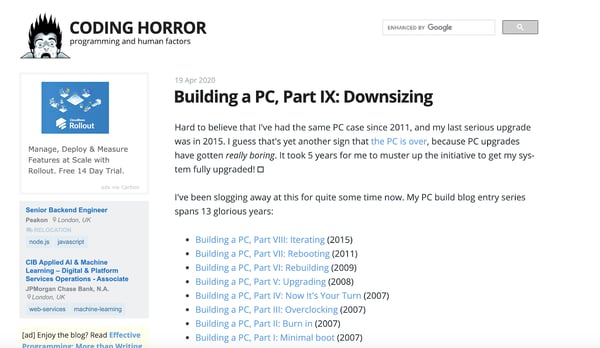 "For code, computers, and software engineering discussion, I really enjoy CodingHorror written by Jeff Atwood, the founder of StackOverflow. Though he is humble about his experience, Jeff is one of the most seasoned experts on software programming, and an excellent writer to compliment. I would recommend the blog to anyone with a general interest in the topics I mentioned, as well as professionals in their respective fields, because the topics vary in degree of difficulty and readability."

- TriciaLewis, Executive VP, HackEDU
9. Venture Beat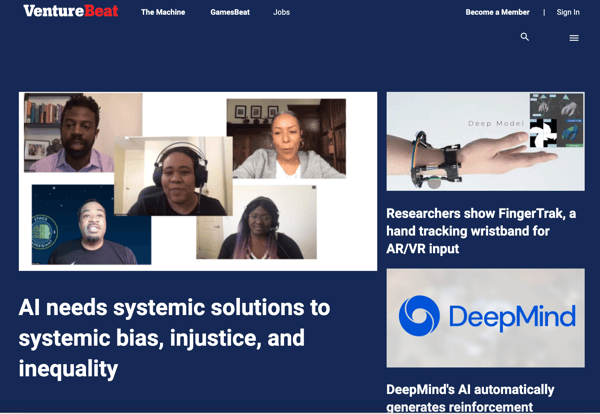 "They've been around for some time now and consistently produce great news articles and perspectives on technology. If you're an entrepreneur and want only one tech blog on your reading list, then Venture Beat is it.

Their site is well segmented into various channels so it's easy to select a subject in your area of interest and catch up on the latest articles.

Most of the posts are succinct, well researched, and written in plain language. Top marks."

- Alex Azoury, Founder & CEO Home Grounds
10. Hacker News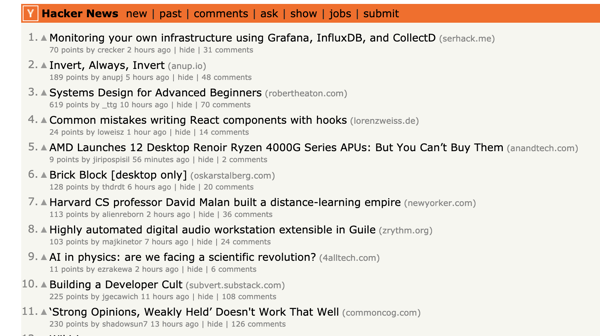 "Hacker News is sort of the grandfather tech blog and through its association with the YCombinator it has a massive influence on the tech startup community. It is oriented towards engineers as opposed to non-technical professionals and for that reason is rarely infiltrated with clickbait and promotional fluff pieces. There are no major technology trends that don't surface in Hacker News sooner or later."

- Rowan Price, Chief Creative at RPSG
Taking your knowledge to the next level
These top blogs are the fountain of knowledge for all things tech-related. Each has a different angle, speciality or approach.
To recap, here are the publications our tech leaders recommended: