As the last attendee left the room we collectively high fived in excitement… 🙌
Our first GAT Tech Talk took place on October 4th at the BiznesLab in Kraków. It was an excellent opportunity to celebrate the launch of our new office in Poland and to introduce Global App Testing to the Krakow's ever-growing tech community.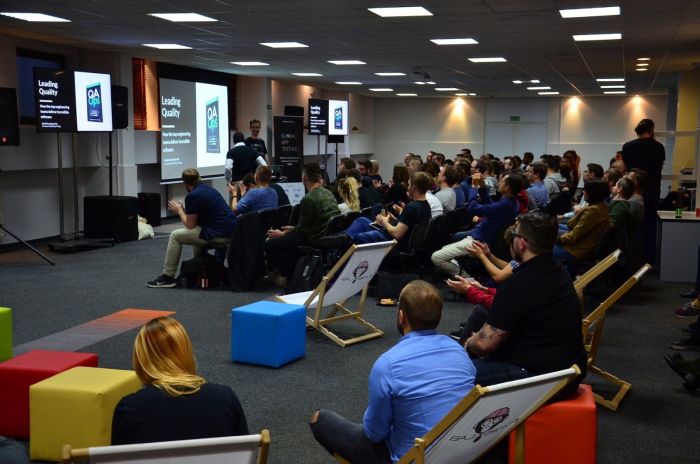 A community where we felt very welcomed as we received support from prominent meetups such as the Krakow Ruby User Group, AWS User Group and the OMG KRK Krakow Startup Community.
We think we can say it was a big success!
Just over 100 people crowded the room who were interested in meeting our co-founder Ronald Cummings-John, Head of Engineering and Kraków office, Wojtek Olearczyk and mingle with the rest of the GAT team.
The evening started with some introductions and update on our recruitment effort as we look to add more Ruby engineers to join our team!
Global App Testing co-founder, Ronald, kicked-off the series of talks with some words on GAT's story and on how he wrote the book "QAOps". Based on interviews with clients and fast-growing organisations, QAOps aims to answer one big question;
How QA can increase the growth and scale of a company?
Following on from that was some advice for business owners including case studies from some of GAT's experience with companies such as Spotify, Snapchat, Microsoft and Facebook.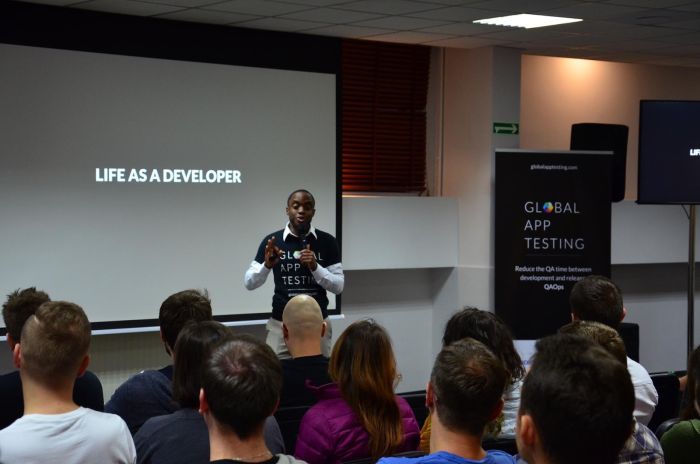 Wiesław Kiełas, our DevOps Engineer, was next to speak and he began his presentation by explaining GAT's journey to running a fully containerised infrastructure and went through the caveats the experienced.
He started with showing the infrastructure state at the end of 2016 and explained what pain points developers experienced when using it. After that, the solution that alleviated those problems was presented, along with an explanation of what went wrong during the process and how did it change in the end.
The presentation was finished with summing up what has GAT learned during the process and how to avoid common mistakes.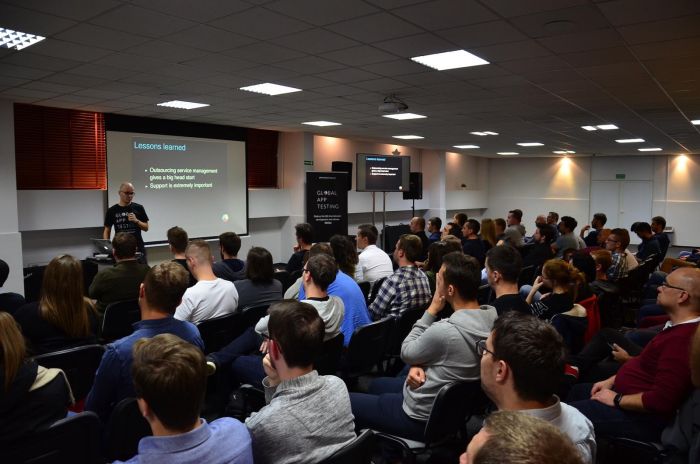 Another wise piece of advice was given by Marcin Grzywaczewski, Software Engineer. He discussed and presented practical patterns you can use to switch thinking about code from resources to processes. He also showed some example implementations of CQRS architectural patterns and insights on how to solve common problems related to them.
And, like any good meetup, we wrapped up the evening with some networking time and well-deserved pizza 🍕 and beer 🍻!
We want to thank again everyone who joined us for our first GAT Tech Talk as well as everyone who helped to make it a success and we hope to see you at the next one!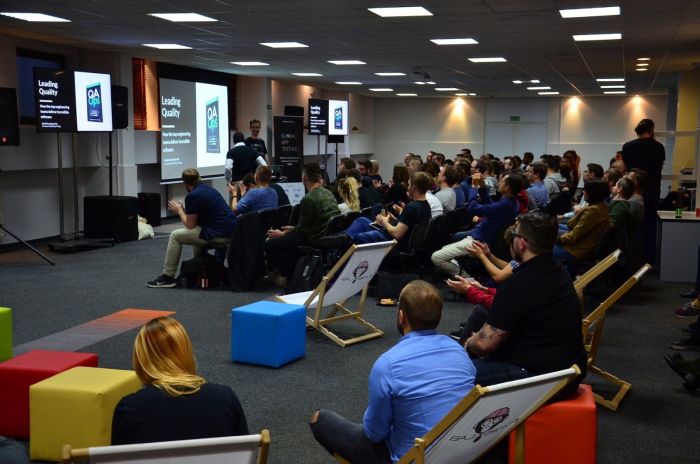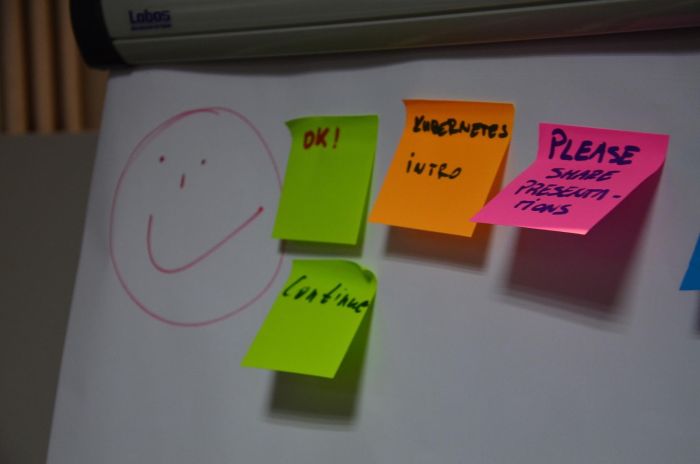 Many thanks to all who joined our event. Those who didn't have occasion to come are welcome to any future GAT's initiatives.
We hope to see all of you soon on our Gat Tech Talks#2 and do not forget to check the latest positions:
https://www.globalapptesting.com/careers