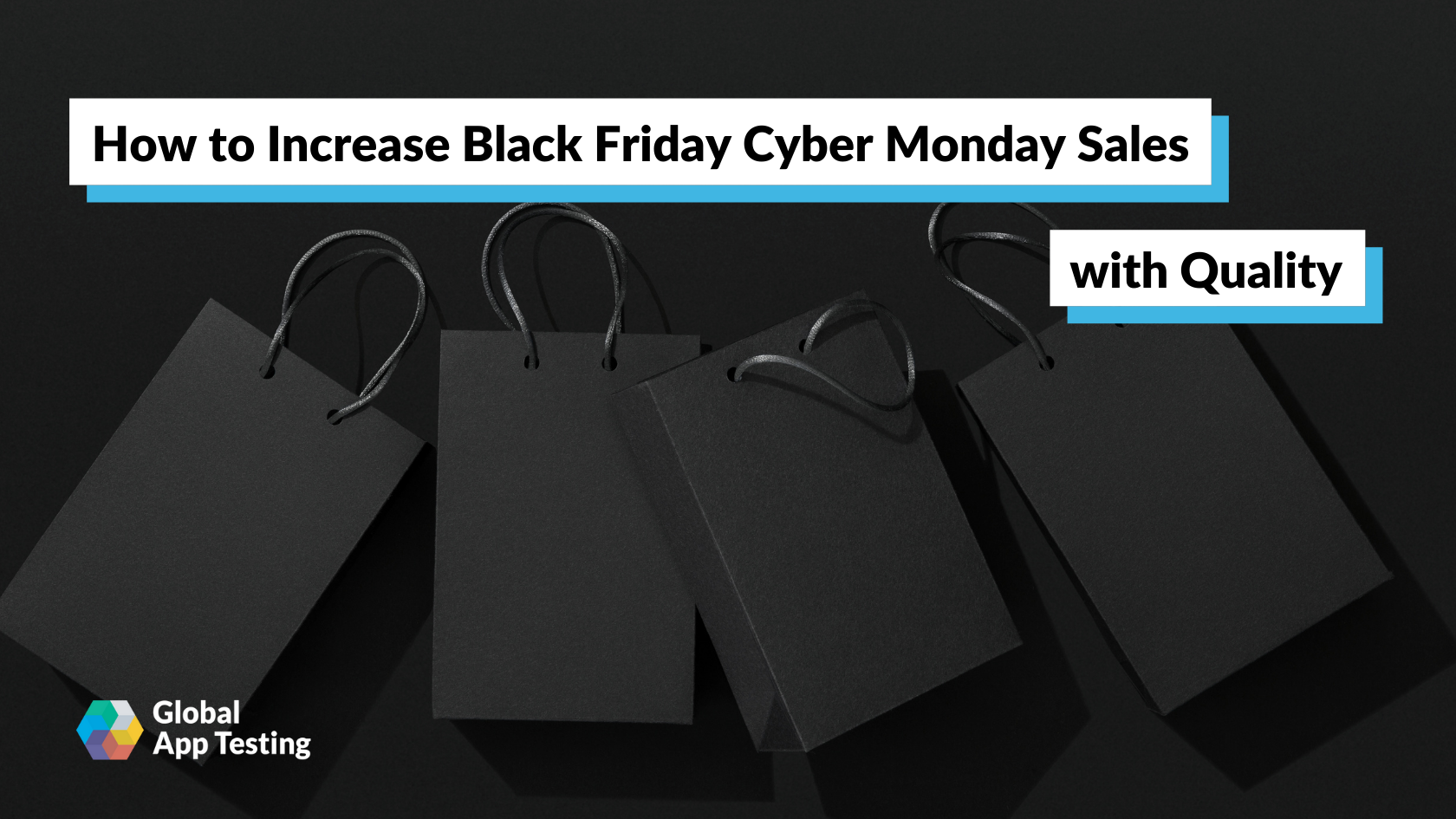 Delivering an app to your users is one thing. Convincing them to spend their hard-earned cash is another. The abandonment rate of online shopping carts has risen as high as an estimated 79% for all sectors combined, resulting in almost £18bn of lost sales in recent years.
This is a 'one step forward and two steps back' approach to business. For every 100 potential sales, you're losing almost 80 of them. Stakeholders across the board expect to see year-by-year revenue growth.
"For every 100 potential sales, you're losing almost 80 of them."
With Black Friday and Cyber Monday fast approaching, losing 80% of possible sales is a heartbreaking statistic. Want a better idea on how buggy your shopping cart is? We've got you covered, and your first test is on us.
Meanwhile, other e-commerce giants circle overhead as your customers consider their purchase. 44% of online shoppers start with Amazon, with 33% of shoppers starting with Google search. Combine this with laser-targeted marketing campaigns and a relentless drive to find the cheapest price available, and it quickly becomes very difficult to keep your shopper's attention.
Competition is fierce. But what measures can we take to reduce the number of lost sales whilst maintaining consistent growth? The answer is quality.
A quality-first approach to software testing will line your company's pockets with more revenue this holiday season. Speak to one of our QA experts to learn more.
A Quality Solution to Increasing Sales
The number of sales you make is now determined by the quality of the end-user experience. If something doesn't work, your customer will shop elsewhere.
"The number of sales you make is now determined by the quality of the end-user experience."
From layout bugs to page errors, faulty interactive features to site maintenance, the moment you present the user with an obstacle during the buying process, their level of motivation to complete the purchase decreases.
Unlike other industries where the consumer might be more forgiving, they are ruthless when using an e-commerce application. Software bugs directly impact the number of sales you make.
"Software bugs directly impact the number of sales you make."
Shopify, one of the largest and most successful e-commerce platforms, understands this. To maintain a high-quality experience for both its merchants and shoppers alike, they have created a platform whereby developers can create and test online stores, with the same infrastructure as merchants. This provides a means for bug hunters to test vulnerabilities without affecting any of Shopify's users.

By placing this much value on quality, Shopify successfully delivers a world-class service to over one million businesses across 175 countries. Consider the number of variables when operating on the scale. Drop the ball in one area and you're not just affecting a handful of people, but potentially hundreds of thousands.

And software bugs can find their way into every stage of the shopper's journey, including:

Page layout
Product listing/pricing
Checkout Types
Shopping basket & 'Added to basket' Behaviour
Account Selection & Creation
Customer & Address Information
Gifting Flow & Features
Shipping & Store Pickup
Payments Flow & Methods (Incl. Third-Part/Integrations)
Credit Card Form
Order Review
Order Confirmation & Email
Form & Page Design
User Interactions & Distractions
Cross-Sells
Validation Errors & Data Persistence
Field Labels & Microcopy
Field Design & Features
Default Values & Autocompletion
There is a lot that can go wrong.
With this in mind, we're going to take a closer look at the one area currently costing you the most in lost revenue. Get in touch to see how we can help you with the rest.
Bugs in Your Basket
A bug in your customer's shopping basket/cart is the most damaging of e-commerce software bugs (and the very definition of falling at the last hurdle).
The true cost of this bug is not just the lost revenue by losing the sale. It also includes:
The wasted time and money spent on moving the buyer through the funnel to get them to this point
The countless hours of hard work your marketing team have put into raising awareness and generating interest
The expensive ad campaigns
Your engineering team's efforts in building a (near) seamless shopping experience
Keep in mind that other companies who promise an equally seamless shopping experience with cheap prices and fast delivery are circling overhead, waiting to poach your customer. A bug in your basket provides them with the perfect opportunity to do so.
Here are some real-life examples of what a bug in your shopping basket might look like:
Making it difficult for your customer to pay

(accompanied by frustrated cries of 'I just wanna give you my money!') such as making 'credit' the only payment option.
Presenting your customer with incorrect information. Not everyone can code.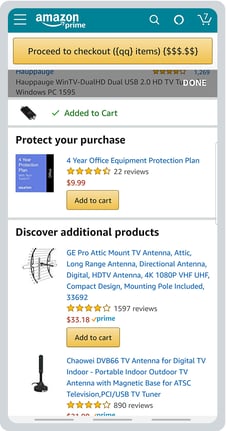 Not letting your customer add items to their basket (and then presenting them with a broken help page to fix the problem).
Bad maths.

Surprising your customer with astronomical shipping costs. Like this one million dollar delivery option.
Adding things to your customer's basket that shouldn't be there. Like charging them tax on nothing.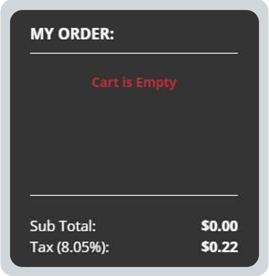 Not only do these bugs cost you in lost revenue, but they damage your reputation as a trusted seller. Eliminate costly, damaging software bugs from your shopping carts before the spike in holiday sales. Smoke testing is performed in 15 minutes and test case execution results are delivered in as quickly as 3 hours. Looking for exploratory testing? We've got that covered as well - all free for your first test.

A Very Public Problem
You can't afford to treat your customers as testers any more. They are technically competent and willing to go public the moment they encounter a problem. Not only could this result in losing their custom, but it damages your company's reputation as a safe, trustworthy online store.
If left undetected, software bugs can taint the positive brand image your company has worked so hard to establish.
"Software bugs can taint the positive brand image your company has worked so hard to establish."
How to Increase E-commerce Sales with Quality
A basket that functions correctly in your office does not necessarily translate to a basket that functions correctly in the real-world. There are thousands of hardware, software and localization considerations that need to be taken into account when recreating an end-user experience. Our crowd of testers across the world provide human, localized insights that create richer user experiences.
Like with many problems there are short term fixes and long term solutions. Senior Performance Analyst, Tim Leighton-Boyce, had this top-tip for catching page errors in your buyer's journey:
---
"One way of 'hearing' the errors is to track them in your web analytics. My tip: if you are using Google Analytics track them as 'virtual pageviews' (instead of / as well as 'events') because the pageview reports will then include an 'Exit rate' which can help you identify the errors which are costing you most."
---
This is great for getting a short term fix set up, but you need to implement a long-term solution to quality when creating technology for the future of the e-commerce industry.
"You need to implement a longer-term solution to quality when creating technology for the future of the e-commerce industry."
We recommend finding a software testing company that will run extensive functional tests on your app/website, ensuring it functions correctly under all conditions. This can range from running very specific test cases, right through to exploratory testing in which the end-user experience is successfully re-created, safely out of the public eye. Discover more about how we can help.
The better companies will integrate these tests directly into your DevOps workflow, so your team can continue building a world-class product, whilst simultaneously receiving clear and concise feedback on any critical bugs that need fixing.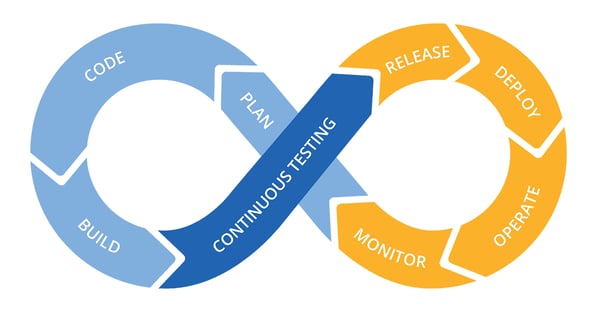 The cost of hiring this service will be minimal in comparison to the revenue you are losing through bugs in your basket. Experience increased revenue this Black Friday and Cyber Monday like never before!