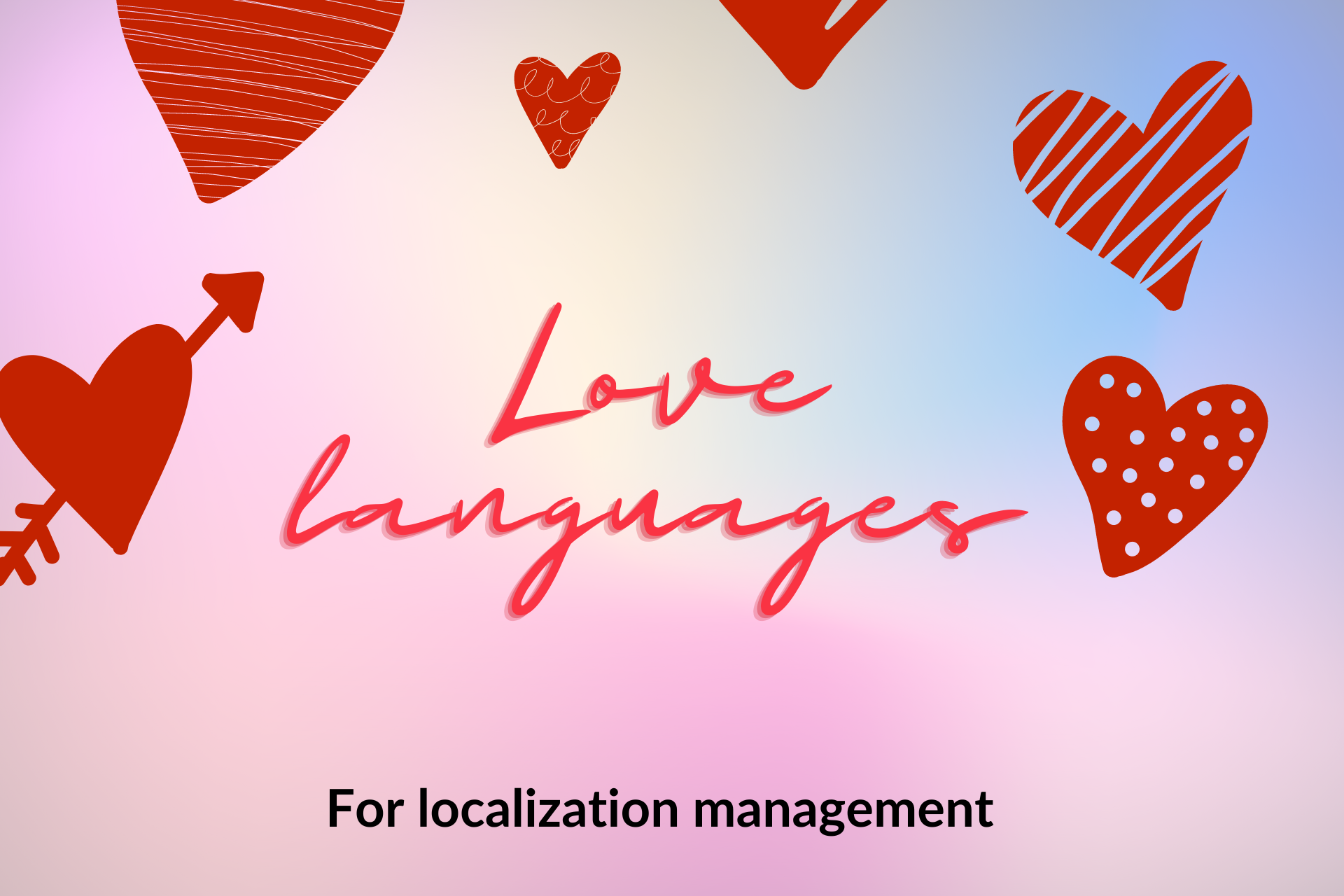 Happy Valentine's Day!
Have you been reading about love languages? We have too, and for that reason, we couldn't help but notice that the 5 love languages are suspiciously similar to the localization quality assurance and the insight generation that we offer for localization teams.
Whether you're a product localization team, a quality assurance function, a translation house or any other part of a full localization team, Global App Testing can offer you insights you need on the ground. That's everything from real users interacting with your products and their feedback, through to localized device tests to make sure your product has the download speeds you want.
1/ Quality time / Quality Assurance
Our first localization love language is quality assurance – that little thing you do when you love your customers so much you want to give them the very best. Our recommendations for localized quality assurance is to not leave it to automated systems to check your translation or product.
Instead, invest the time into real quality assurance – done by our real testers in 190 markets – to both ensure that your local translation is perfect, and that your product feels natural to local users. Ask us what quality assurance looks like for localization in a demo.
2/ Physical touch / Physical Testing
Our second localization love language? The QA equivalent for physical touch has to be physical testing – what you do when you want to get up close and personal with a build environment.
We recommend physical tests in overseas areas where it's difficult to emulate. Whether it's seeking out functional bugs suitable for your engineering team to quash, or you're checking to ensure that your streaming service works at the speed you need it to for your users, there's no better alternative than to get your hands physically into the device of someone local.
3/ Words of affirmation / Think out loud testing
The third love language is "words of affirmation". But we think it's also part of a healthy relationship to communicate openly and honestly with your partner. For that reason, our third localization love language is "think-out-loud testing".
With think out loud testing, you can ask real beta testers in any part of the world to talk as they go, so that you can understand what users think in a real, organic way to help you ideate products and features from the ground up.
4/ Acts of service / Differentiated local services
The third love language is "acts of service". Our localization love language is "differentiated local services."
Lots of businesses think of localization as a translation project, but in our experience localization ROI is so high that it's possible to get positive ROI from a differentiated product or service very early on. If that's your plan, we can suggest ways of testing to keep your different product attributes true to the expectations of local users and working properly everywhere.
5/ Gifts / Our free ticket to MWC
The final love language which we agree with wholeheartedly is gifts, which is why we're giving away a small number of tickets to MWC barcelona worth €800.

Get a chance to win a free discovery pass to MWC Barcelona! Learn how we can help to help you drive your success in multiple markets by giving you visibility on your localization challenges. We're also gifting a free exploratory test on our platform – so you can see how fast and valuable our detailed bug reports and insights are for your team.