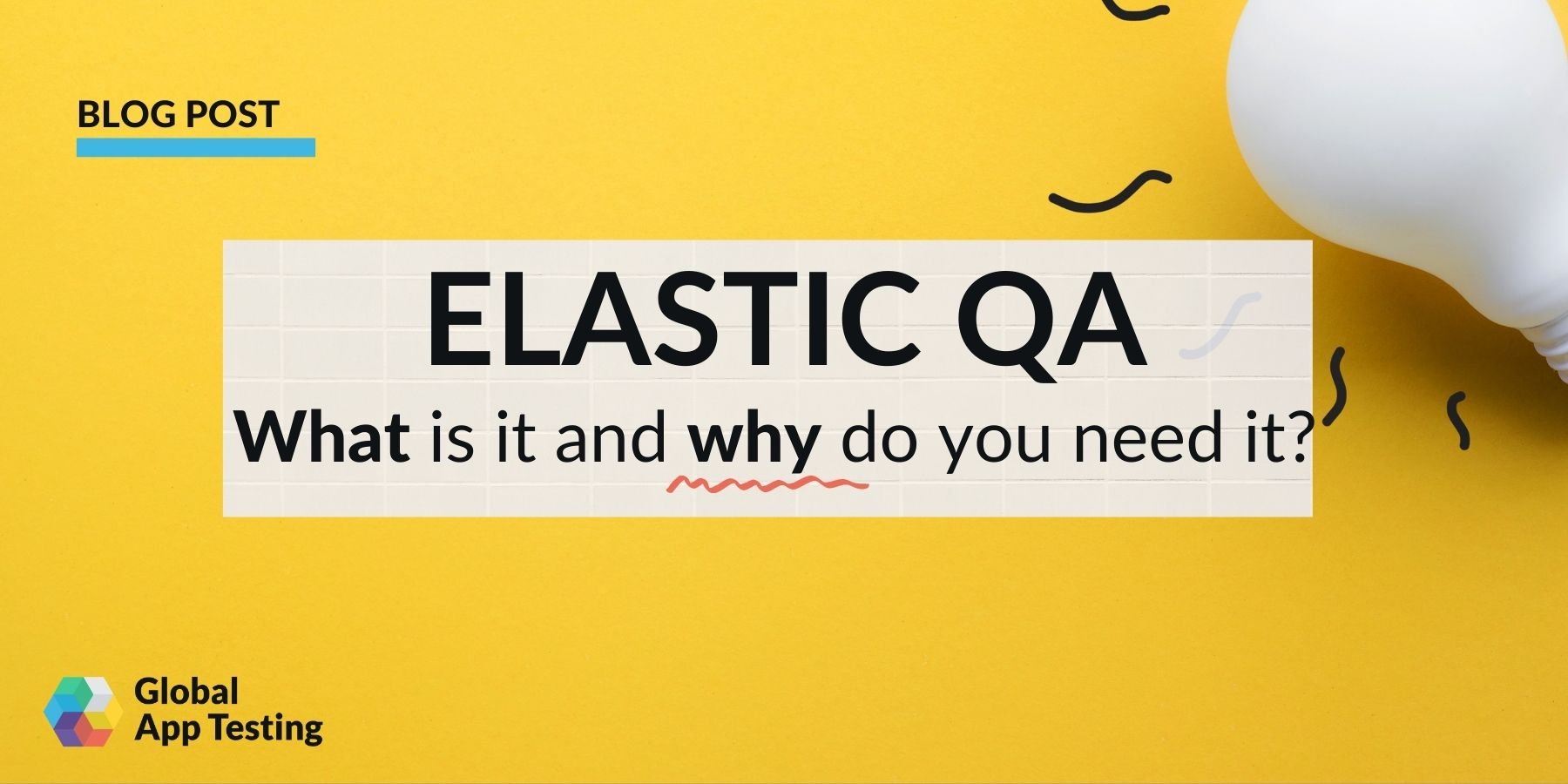 There's a new, innovative approach to QA that addresses the issues faced from traditional methods of software testing.
It's called Elastic QA.
Given its name, you can probably deduce that it is all about taking a flexible (elastic) approach to quality assurance.
Not all teams are built the same. Some companies have an in house QA team of 100, while others have only a handful of testers they can lean on.
On top of team size, your release cycles are another variable to consider. Some companies release new updates or versions of their apps every week, while others have cycles more in the range of every two to three months.
There is no one size fits all in the world of QA. There isn't one size fits all in any area of business, really.
So, how can you obtain that ever-desirable, tailored approach to QA that will ensure you can release quality at speed and of course, realize value?
Let's talk about those three terms briefly. Speed and quality seem to be in an ever present battle. They're stuck in the boxing ring and one is always fighting the other, with a singular victor eventually coming out on top.
Then there's the term value. It can be hard to communicate internally the value in prioritizing quality. There is real value, though - value you may have yet to discover - in placing this at the top of your priority list.
What if we told you that the battle between speed and quality and the struggle to showcase value does not actually have to exist?
Well, as we mentioned, consider Elastic QA. But what exactly is it is likely a question trickling in the back of your brain.
Elastic QA takes a blended approach to software testing that combines humans with technology to help you deliver quality at speed and see real value.
It's about leveraging third party QA resources to help you flex up and flex down your testing needs to align with the demands of your team and the cycles of your releases.
At Global App Testing, we have a global network of 50,000 testers in 189 countries. We utilize automation while also keeping the "human in the loop" to help you find a solution that addresses your needs - at the right time.
So how does it work?
Global App Testing becomes an added resource, or partner you could say, to your existing QA team. You tap in and tap out of our global network of testers if and when needed.
Think of us as an add on rather than an instead of.
But you may be thinking, I don't already have an existing QA team. In that case we fill that gap for you.
Through Elastic QA, we are an addition, never a subtraction. And we're always here to leverage our global capabilities to ensure you realize the value post-release that is well deserved from the hard work put in to pre-release.
So why exactly should you consider adopting this approach?
Here are the top three reasons why, taken from our recent eBook tackling the subject.
No longer are the days of being unable to test on a variety of devices to ensure your release is cohesive across different versions - be it an iPhone 8 or a Google Pixel 4. Through partnering with us, you receive full coverage on all relevant devices and access to a large global network of testers.
Time is everything in the world of QA. Rather than waiting around for a report on your testing, you receive lightning fast responses that eliminate the need to hire an internal resource - something we all know demands serious time and money.
Forget about overpaying for additional, full-time internal resources. Our annual plans start at $36k, a figure that is likely to not even garner you one full time tester. What's more? Worrying about recruitment and retention are now redundant, so you can focus your efforts into other areas of your business.
So hopefully you now know what Elastic QA is and how it can deliver real value to your business.
Want to dive in deeper? Join us for our upcoming live webinar where we tackle the most common problems associated with traditional means of QA testing and offer tangible advice on how you can navigate them by implementing a more flexible approach.
Can't make it to the live webinar? Keep your eye out on the webinar section of our website for the recording!