On Tuesday 8 October, the Quality Leaders Network gathered for our first ever 'Breakfast of Champions.' Held at The Shard, this exclusive breakfast event looked at how quality can be used to generate growth within the retail industry, revealing insights from top QA teams around the world.
Insights from leaders of quality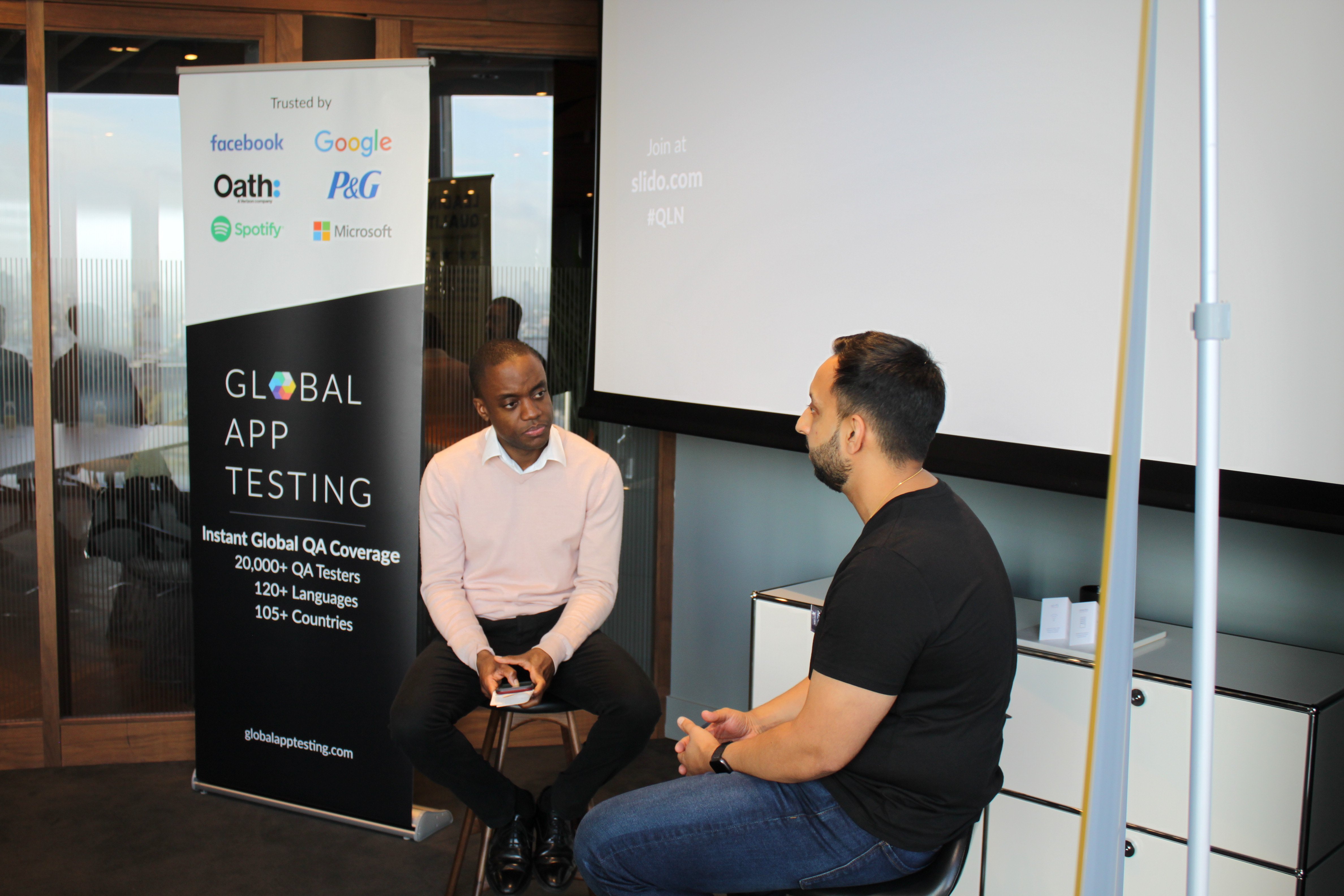 Rajpaul Suri, Lead QA Engineer at Depop spoke alongside Ronald Cummings-John, Global App Testing Co-Founder and Co-Author of "Leading Quality" on the valuable lessons the retail industry can learn from Depop, Gen-Z's favourite shopping app. Depop has gained 13 million users in just 4 years, and its close community of customers means that delivering a high quality app is of the utmost importance. Effective QA, therefore, is crucial to the success of the app, as it is to almost every app in today's industry.
The discussion also focused on insights from over 120 of the world's leading engineering and QA teams including eBay, Airbnb, Etsy, New York Times, Photobox and HelloFresh.
Our discussion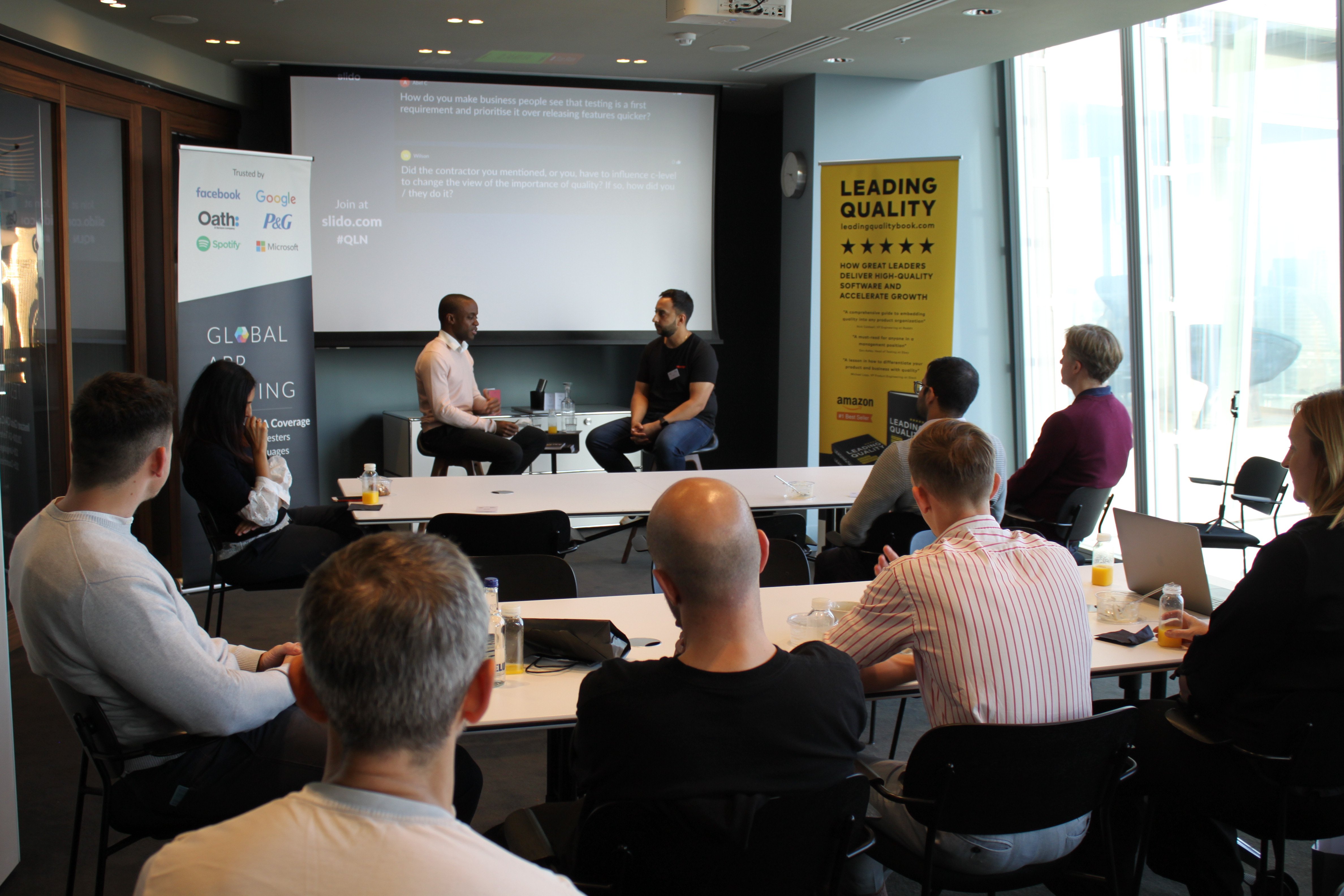 Welcoming questions from guests via sli-do, speakers discussed how to educate teams on quality, creating a quality narrative in your company, and the importance of testing for the growth of your business. Here are just a few of our favourite answers.
What is a Quality Narrative?
"It's all about convincing people that we should be owning quality." - Ronald Cummings-John
What are you most proud of?
"The QA department being a function that everyone thinks of as part of engineering. It shows that testing has become an instilled thought process in everything we do." - Rajpaul Suri
What would be your advice on building a platform like Depop?
"Listen to your customers. Target a specific area or focus point. After you have done this effectively, everything will fall into place" - Rajpaul Suri
How do you make businesses see that testing is a first requirement?
"Ask yourself: 'what metrics are the business paying attention to?' Then ask: 'what metrics do the QA team measure?' Then ask: 'what metrics can the QA team affect that the business really cares about?' If you can begin to get your QA team to think about how you are affecting this growth metric, then you can position how you talk about quality in a way that helps your business understand." - Ronald Cummings-John
A huge thank you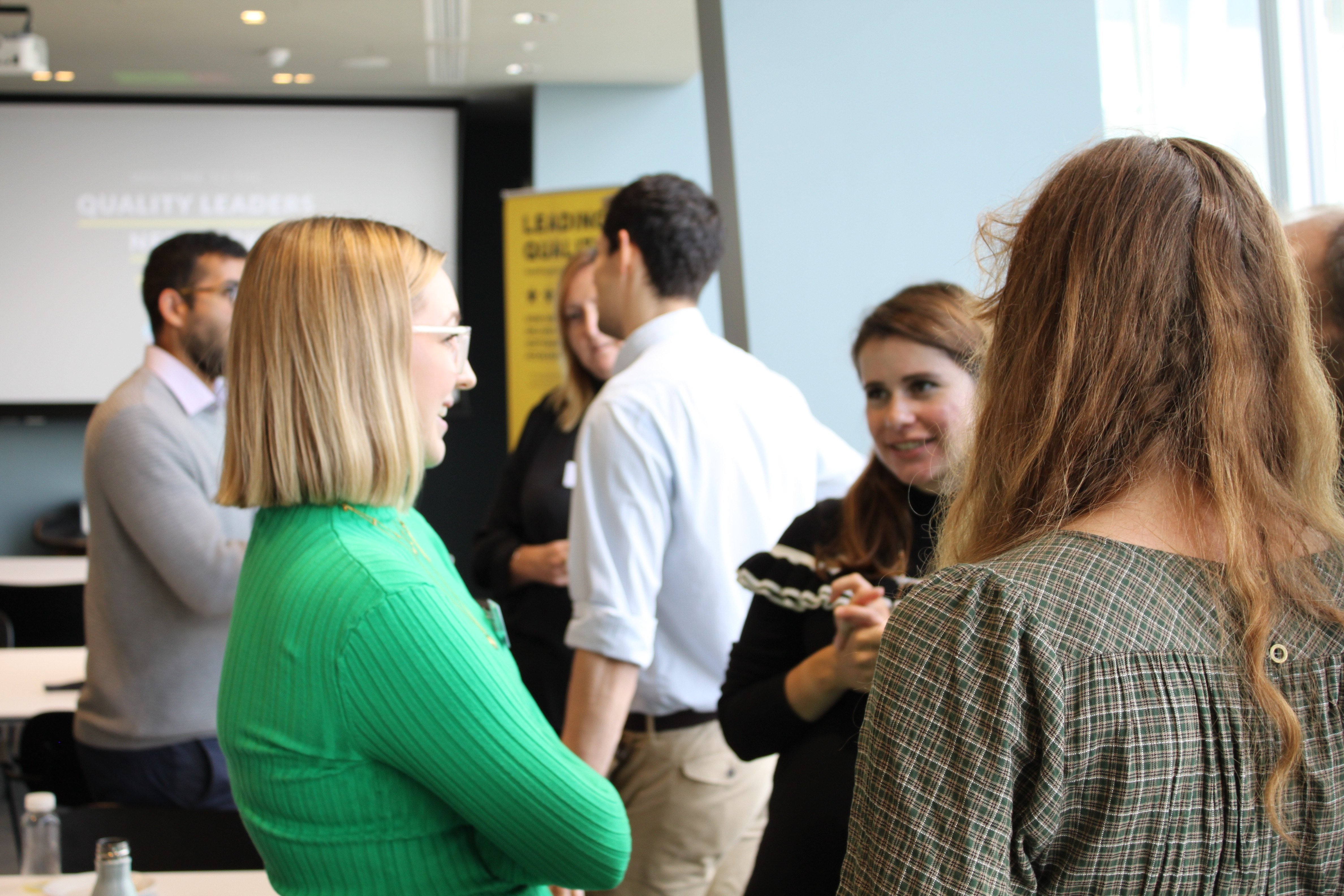 We would like to say thank you to those who attended this exclusive event. We hope you enjoyed the opportunity to foster connections with other like-minded Quality Leaders from the retail industry. Thank you again to Rajpaul Suri, who made the morning such a success. Please keep an eye on your inboxes for information about our next event, coming soon.
If you would like to be part of the Quality Leaders Network, please get in touch!