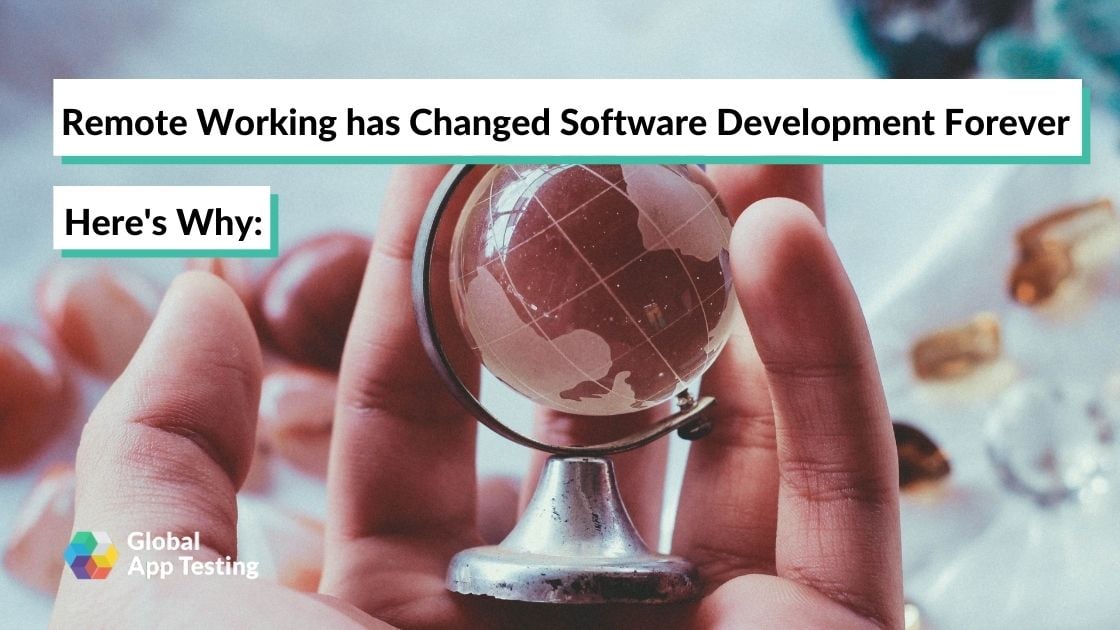 According to GetApp, the amount of people who work remotely at least once per week has grown by 400% since 2010. That's a huge increase.
Since the start of the pandemic, working from home has become the norm, with teams forced to go remote for their own safety and due to regulations in place.
What's more, 77 percent of the workforce wants to continue working from home, at least once a week even after the pandemic is over.
It's clear that remote work is here to stay, and in the software development world, this is no different.
But what impact has remote working had on the industry?
We asked the experts to find out:
It has shaken up how we approach systems
There's no doubt that the sudden universal change to work from home forced engineering teams to shake up how they work.
The loss of easy 'water cooler' chats and quick catch-ups has caused a shift in focus on the systems we use every day. Old, slow processes have been cast out in favour of more efficient ways of working. With the lack of quick in-person clarifications, proper documentation has won out.
"Remote work has naturally strengthened the need for stronger adherence to processes and documentation. Gone are the days when you could put the bare minimum into Jira and walk over to a team member to add context or fill in the missing details.
At the same time, this new remote world has cast a spotlight on inefficient systems, laborious processes, and overly tedious documentation requirements. Smart organizations need to reassess their end-to-end approach to make sure they aren't burning developers out."
Communication has improved
Many believe that working from home makes communication harder. But, in fact, investment in communication software has meant that teams are making more of an effort to collaborate. Tools like Slack mean we can work together at the click of a button, and teams are making more of a conscious effort to book in time to speak to one another. Working from home can be lonely, but it doesn't have to be.
"I think the biggest way in which remote working has changed software development is by opening up new channels of communication to allow for (in the long-term anyway) better collaboration toward the goal of improved development. With more teams becoming comfortable with remote work, the different task management and communication software used in this has enabled greater communication across time zones than ever before. I think there was an initial period where this took some time to get used to but now, as teams around the world are more comfortable with it, it opens new possibilities for teamwork and collaboration on a scale never seen before."
---
"Remote working has changed the way we communicate. It has made communication planning more important. With in-person work, it's always easy to ask someone how things are going through a hall-way conversation or if they are sitting right next to you. Now, there is more friction to bugging them with an instant message or writing out an email. Therefore, it's important to set aside time for these short check-ins to occur. Our team has twice-daily 15-minute syncs to allow for these conversations but it could be something as simple as a 5-minute check-in planned after lunch."
Jacob Montoya, CTO and Founder FitSW
Teams are more dynamic with less structure.
Normal office hours are becoming less and less common. If the work can be done from home, the time of day in which it is done is nearby irrelevant. Software development teams are shaking up their schedules to fit their most productive hours, and the results are impressive.
"I've experienced that teams who work remotely, without stringent working hours, experience significantly higher productivity levels. Our team is allowed to work at any time of the day or night. We minimize the impact of this through a great project management system. The pros certainly outweigh the cons for us and we've seen great performance from our team since introducing a "no work hours" policy."
---
"Remote working has opened up a world of possibilities for software development. Individuals no longer have to be bound to a desk in expensive cities. Developers don't need to adhere to a 9-5 schedule, especially in these trying times. Flexibility on hours and location are key to recruiting and retaining talent. Issues can be dealt with while the rest of the team sleeps (or games). The upside for Founders is the ability to run a 24/7 globally diverse development team. It's truly a win-win for both sides."
We've gone global
As work from home becomes a norm across the globe, a world of possibilities has opened up for how we work. Hiring a new team member from the US isn't out of the ordinary for UK based companies, and opening recruitment searches up globally can be done with relative ease. This increases the possibility of a 24 hour company, as developers can work from different timescales and on different schedules.
"I personally feel that remote working has positively changed software development hugely in the last months. The biggest change is that more companies can now hire globally, giving them access to a wider selection of talented individuals, and having staff across all time zones means that production is 24 hours a day. So, in theory, software development is working at a much faster pace than it was before."
Investment in infrastructure has been boosted
Companies have had to invest in tools that will leverage remote software development, and these tools have been crucial. Automation tools, bug tracking tools, testing platforms and project management software have become a key part of teams' SDLCs. With this investment, developers can spend less time on menial tasks and more time on creating great quality software.
"Remote working forced companies to invest in collaboration tools that streamline work progress, especially workflow automation software.
Software development is a complex process. Workflow automation software clarifies tasks to software developers and QA professionals, making it easier to perform their functions.
Since workflow automation software immediately shows the team what to do, it reduces errors and boosts employee productivity. It also eliminates any manual tasks by triggering actions based on certain conditions."
---
"QA teams have turned to our crowd testing solution to help remote teams to deliver quality at speed.
Our platform fits seamlessly into existing SDLCs, and we provide test results in 48 hours or less, so that remote processes never have to slow down. This provides peace of mind to teams in a tight spot or wanting to meet a tight deadline.
Investment into testing infrastructure helps to expand test coverage and alleviate pressures that engineering teams face every single day."
Fahim Sachedina, Growth Expert at Global App Testing
A lot of us were already doing it….
The fact of the matter is remote working for software developers isn't a new concept. But there has been a renewed cross-departmental understanding of the demands of remote work. Software developers now feel connected with their organisation and ultimately feel a renewed sense of purpose.
"Software developers were among the early adopters of remote working or the work from home way of life. Powerful workstations, robust communication solutions and unprecedented internet speeds have made remote working the new norm in the world of software development. Software developers who worked remotely have felt connected with their team and organizations due to synchronous communication tools and strategies with their team members. Better work-life balance has resulted in not only higher productivity among developers but has also helped developers free up time to upgrade their skills and continue to learn."
The new face of software development
Remote working is here to stay. And it's changed how we approach software development forever.
With investment into infrastructure, boosted communication and global and dynamic teams, this change can hopefully help increase the ease and speed at which developers deliver quality software.
If and when we see a return to "normal" office life, it will come equipped with new skills that will help drive growth.
Speak to one of our expert team members today to learn more about how our global, remote solution can help your QA team deliver quality with flexibility.