Tester for a day!
When I first started working at Global App Testing I considered myself a fairly technical person. Coming from a background in cybersecurity and web development, I know my way around plenty of systems, development and scripting languages and certainly have a very good understanding of technology. However, like most people, I had not been exposed to the world of QA. In fact, most of the companies I had worked for, except for perhaps the largest ones, did not have QA teams.
With that context in mind, one of the things that we do here in our London office is arranging a time for new employees to be a "tester for a day" and participate in an ongoing exploratory test. We do this for a few reasons, but really it is to get a feel for what it's like to be a tester. My task was to test a relatively simple ride-tracking, cycling/mileage application*. A relatively easy task for someone with my kind of technical background no? Let's find out!
What did I test?
For this particular exploratory testing, my goal was to run through a set of test steps using a mobile device we had in the office. It should be noted here that any of the tests we do as a non-testing member of staff like myself, are not part of our client's end results or test plans.

The test cases and steps were delivered using our internal systems and I got to work! Now, where do I begin? I grabbed the device and realised it hadn't been charged. Non-professional tester fail #1. While I waited for the device to charge (thanks to the quick charging capabilities I didn't have to wait long) I reviewed the list of steps and cases we had worked on together with our client. I began to feel slightly overwhelmed at the sheer scope of what our testers go through.
How did I test the app?
After the device finally charged all the way up I was ready to go! The first call of business was agreeing and working within the confines of the product privacy methodology we have here at Global App Testing. This means, among other things, installing a pre-release version of the mobile app, signing various NDA's and agreeing not to share the app (it's certainly more in-depth than this but we can't share everything every step of this for obvious reasons). I was finally ready to go on my journey. Or so I thought. As I opened up the app for the first time, it needed a SIM and mobile data access to be present - something I had not anticipated.

It was at this point that I realised just how much work our testers go through to be able to test on the multitude of devices, networks and conditions that our customers and professional test cycle managers request. Having many SIM's, access to various data networks and a plethora of fully-charged devices at their disposal is par for the course. For someone like myself, I'm very used to a single device (or two) used for daily life purposes.
What I ended up doing!
In the end, I got the device up and running with the app and began running through the test cases, uploading photos where needed and recording various functions that failed or caused a bug. Some of the cases worked just fine and others produced a bug or two that I then logged into our internal moderation system. Our test cycle managers reached out to me and asked for further clarification, screenshots and videos for our clients so that they could reproduce on their end. It ended up being a fun little escapade as I left the office and put the travel app through its paces.

One of the most difficult test cases involved using the app to track a distance travelled and then reverifying the distance. This meant taking various trips around the London area - this was no easy feat! Our office is centrally located by Kings Cross Station and cycling 5 miles at least two times meant quite the time investment. At various points throughout the testing, I was reminded of just how much we ask of our professional testers and how seriously they take their testing.

Whether or not I found a critical application bug, there was definitely a sense of exploration and discovery running through my mind. Our testers get the ability to creatively explore applications, find ways to break functionality and try to get them to do things they shouldn't be able to do. If you have your own unique testing experience to share please leave it in the comments below - we'll randomly be giving away one of our fabulous, world famous, t-shirts to a lucky reader!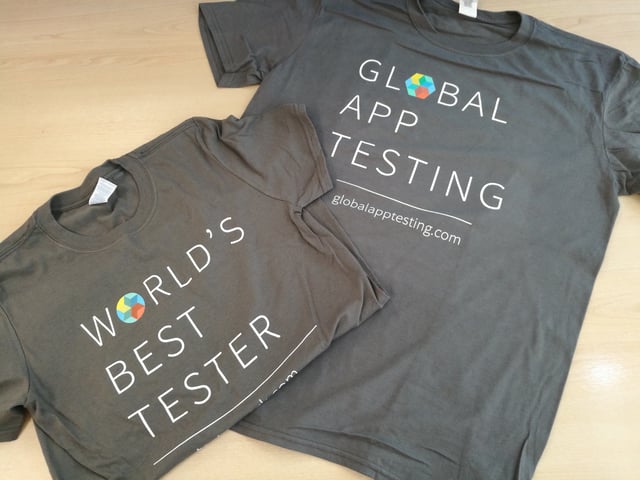 *Note: Names, applications and details of this test were changed so as not to break our privacy model, NDA's, client protections and generally not make anyone mad at us.