"The bigger our app grows, the more QA resources we throw at it... but it's not fixing our quality problem", said the Director of Engineering.
"Your problem isn't a lack of resources, you have the budget and people. Your problem is a lack of strategy around implementing the right QA operations to scale", I replied.
This was a conversation I had with a very large European media company. I met them at an event and we began discussing their approach to QA. They were outsourcing but the results were less than lacklustre.
Throwing more money, people and effort at a quality problem without the right strategy won't work.
Read on to avoid making that mistake and find out our 7 tips to improve QA your QA operations.
On the opposite end of the spectrum, I was working with a local startup that facilitated simple e-commerce transactions between users.
The CTO admitted that they had no QA whatsoever. They knew they needed QA and fast (as they were already feeling the effects on their bottom line of not prioritising product quality).
Both of the examples highlight something interesting - the need for companies to consider how to improve QA.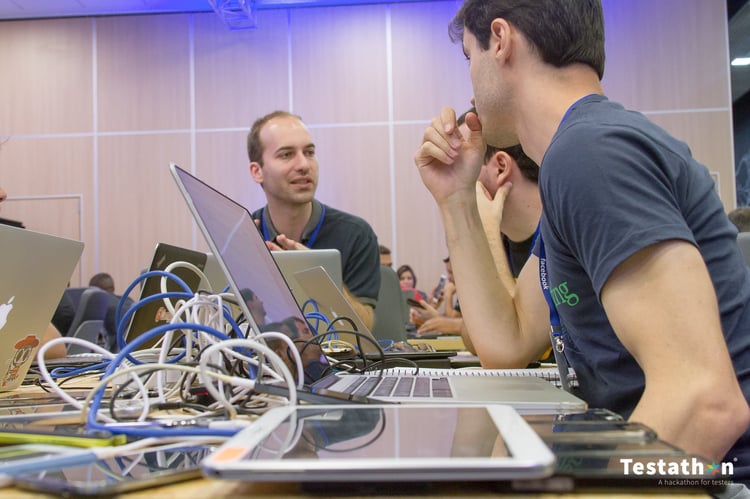 Here are our 7 tips to improve your QA operations:
1. Let someone own QA
Not every company can benefit from more QA folks but having at least someone in charge of the QA process is invaluable. Even if you outsource every other function of your QA, you need someone to strategize and develop the overall software testing that you do. Who else will prioritise what should be fixed?
2. Integrate more
Find opportunities to bring the team into the loop in the development process. "The more you can bring your QA team into the process and get their feedback the quicker you can iterate and adjust," says Tom, Head of Product for Global App Testing. Including testers in multiple stages of a product lifecycle or the SDLC means that you get that all-important feedback loop happening much faster.
3. Make QA a priority
No seriously. Make QA a priority in your company. It might sound crazy but the number of times I've worked with companies who simply see QA as a team that comes in at the end of the process to explain what is broken is mind blowing. We have put together QA best practices if you need a head start in improving your QA. Try to think about the ways in which QA can be a revenue generating team as opposed to a cost centre - you'll be thankful you did.
4. Integrate earlier
Getting QA involved earlier in the development process (assuming, of course, you completed #2. You did #2 already right?) means that you stand more of a chance of releasing on time. How do we know this? Our research and work indicate that those companies who have their QA team part as early as the design or ideation stage release with more confidence.
5. Automate what can be automated
Find ways to automate the tests which are repetitive and can be reviewed by automated means. This doesn't mean go out and splurge a tonne of cash on automating everything because that's a massive undertaking which can easily result in spending too much time building scripts, tests and then constantly monitoring them. Rather, it means find small, quick wins which can be implemented with little fanfare. You can always invest in a test automation engineer and servers to handle more later.
6. Implement a scalable approach
Using crowdsourced testers to expand your testing resources is a no-brainer. You've got direct access to people to complete functional exploratory testing and test cases without having to hire new employees. I won't keep singing the praises of it but you can view our blog entry for more details.
7. Use the QAOps framework
QAOps is the practice of intentionally developing the three most important feedback loops when moving fast. These feedback loops are blending, optimising and growing to enable structure, stability and growth. Implementing this organisation wide means ensuring that you have the tools, development and business focus to deliver software at scale, speed and profit.
Conclusion
Thinking you can solve a quality issue by using more resources won't work without fundamental QA strategy behind it.
From experience, you need to:
Let someone own QA
Integrate more
Make QA a priority
Integrate earlier
Automate what can be automated
Implement a scalable approach
Use the QAOps framework
Get the infographic version of our 7 Tips to Improve Your QA Operations.