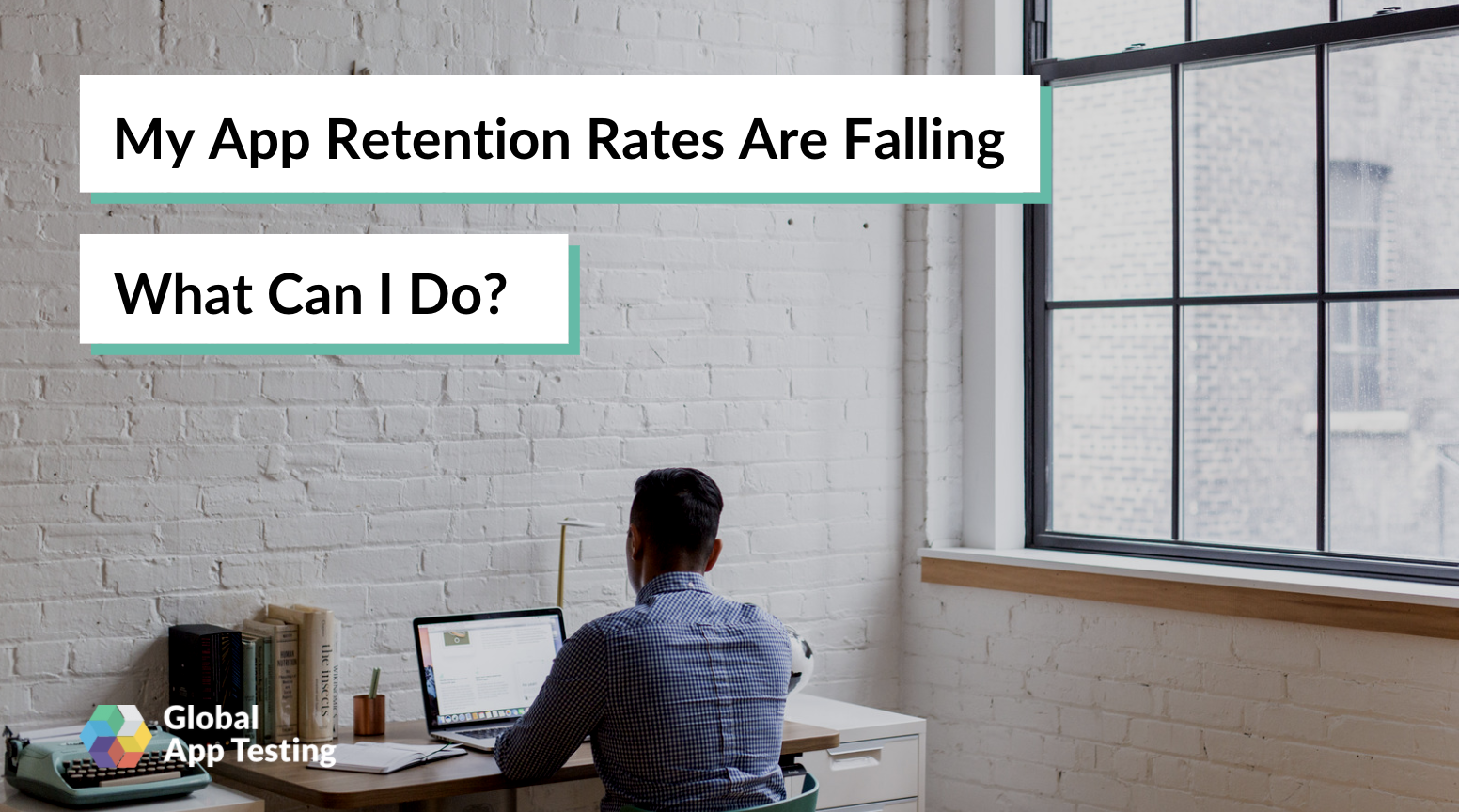 Did you know that 71% of app users churn within 90 days?
That's a very worrying statistic. What it means is that you have just 90 days to impress your users, or risk churn.
In an over-saturated tech world, users won't stick around long on your app if they think they can find better somewhere else. They will start searching, and stumble upon your competitors.
But how do you prevent that from happening?
Retaining a high app retention rate isn't as simple as having a great idea for an app. In reality, variations of your idea will crop up soon enough, and they might be higher quality, have a better UX or achieve a higher rating on the app store. Reducing customer churn is all about keeping up with these high pressures and beating the competition.
So, your app retention rates are falling. Now what?
We decided to ask tech experts from across the world their top tips for improving retention rates and keeping customers happy. Here's what they said:
Put the customer first
The customer is king when it comes to app retention. The fact of the matter is if the app doesn't appeal to them, they will simply delete it.
Therefore, putting the customer at the forefront of everything you do is of the utmost importance. Think of the customer during design, build, testing, production and post-launch. Conduct research and ask yourself what the customer wants. The customer should be your driving force, and if retention rates are low, it only suggests that the customer is not happy.
"For us, customer engagement is driven by a combination of a robust product and stellar customer service. Product enhancements include major feature releases as well as minor usability, UX/UI, and performance improvements. Customer service is our conduit to better understand these product improvement opportunities. Pushing product changes without knowing our customers' needs would be futile. That's why the customer service team is a valuable tool for gathering product feedback. QA and testing are a great example of the importance of the relationship between product and service. Without a full understanding of customer use cases provided by customer service, product testing would not be nearly as extensive."

- Sunny Ashley, founder and CEO of Autoshopinvoice.
Stand the test of time
If your app is a fad, it's going to provide you with temporary ROI, and then flop. That's not going to be great for your app retention rates, or your revenue.
You want your customers to come back time and time again. That's why you need to ensure that your idea is longstanding.
So, if you think your app could be losing the interest of your customers, think of new features or updates to keep them engaged. If your app becomes part of a daily routine, it's going to be hard for customers to decide to delete it.
"From my point of view, apps need to be able to stand the test of time, which in the world we live in is very difficult. We see that apps that have a lifespan, such as something to use every day, have much better retention rates than the more casual app. This is not to say that games cannot have good retention, you just have to give the people a reason to continue to use the app."

- Jase Rodley, Entrepreneur
Ensure your UX is top-notch
You might have a great idea. One that stands the test of time. Your aesthetic design might also be fun, new, exciting and ready to impress global markets.
But if the UX is poor, your customers simply won't enjoy using it. And if they don't enjoy using it, the likelihood that they will churn is very high.
Customer journeys are extremely important, especially for apps that involve payment functionalities. If your customer struggles to make their way through to payment, it's going to have a direct impact on your ROI. Your UX needs to make the app feel special, easy to use and trustworthy.
"To improve app retention rates, get your user design and experience right. The biggest reason why users uninstall an app after downloading it is because they did not enjoy the user experience. When the UI does not enhance the user experience, the site has a high bounce rate."

- Reuben Yonatan, Founder and CEO of GetVoIP
---
"UI and UX play a distinctive role in making the first impression the best one. The success of the app depends on the optimum performance and fast loading and we put them to the top priority."

- Mehul Rajput, CEO and co-founder, Mindventory
Keep customers engaged
Once you've caught the attention of your customers, you need to work hard to keep it. Otherwise, users might be tempted by the pull of another app that provides that little something extra. There are a number of exciting ways to keep your customers engaged:
"These following methods will help you towards 70% retention value:

- Include loyalty programs for customers
- Reach out via emails or app notifications with personalized offers that customers can't neglect (Re-marketing techniques)
- Provide regular updates and let people know about them
- Collect customer feedback and use the insights for smart decision making"

- Dhanesh Haridas, CTO, Epixel Solutions.
Push notifications are another fantastic way of achieving customer engagement. That's because they remind the customer your app is there, inform them of deals or promotions and act as a subtle hint that your user should engage.
"Push notifications and In-App messages are a great way to bring users back to your app. Don't forget to offer some value in those notifications with an incentivization program (discounts, rewards, bonuses). Try to build a relationship with your users. Otherwise, those notifications will be ignored and will lead to user abandonment."

- Jose Gomez, CTO & CoFounder @ Evinex
Test, test and test again
Customers are on the hunt for quality.
If your app is glitchy, full of bugs and unreliable, it isn't going to inspire trust in your users. And customers will have no qualms about deleting an app they don't believe is fit for purpose.
But a high-quality app that has consistent functionality, seamless UX and doesn't crash might be the difference between the app that flops and the one that becomes a fantastic success.
But, for an app to be high quality, it needs to be well-tested.
"It is most important to test an app to deliver a better product to the market. If your app lacks proper features and functionality, users will remove the app without thinking twice.

Mobile testing needs some investment at first but it must be done before the release in order to get higher profits in the future."

- Mehul Rajput, CEO and co-founder, Mindventory
---
"Nothing is more important than making sure that when you release new versions everything remains smooth on the user side. Users don't know nor do they care that you just released a new version, and will react just as negatively should anything go wrong."

- Joaquim Miro, Founding Partner & CGO at Hoppin' World
---
"Testing is the most important part of a pre-launch. It can be a devastating process, as tiny bugs can take days or weeks to fix. But it's so important to make user mistakes, such as just being impatient before something properly loads and seeing how the app responds.

Testing is all about finding out whether your vision was perfectly created by the developers."

- Sall Grover, founder & CEO of Join a Giggle
How to improve your app retention rates
Remember these 6 top tips when looking to improve your app retention rates and reduce the risk of customer churn:
Put the customer first: keep the customer front of mind in the design, build and test stages
Stand the test of time: make sure that your app has longevity
Ensure your UX is top-notch: the customer journey should be smooth, well-designed and non-glitchy
Keep customers engaged: think of creative ways to hold the attention of your users:
Test, test and test again: deliver quality every time
If you would like to learn more about delivering quality to your customers, speak to one of our growth experts today for a free consultation.
We're here to help boost your current QA strategy and help you to scale.