Maintaining Business as Usual when it's anything but.
If you're feeling pulled in all directions right now, you're not alone.
We talk to tech leaders every day. And what we're hearing, from even the most experienced VPs of Engineering and CTOs, is that their already piled-high plates are spilling over into supersized overwhelm. Whether they're in a young tech startup, or a mature industry with a well-oiled DevOps team, the pressure to maintain BAU is intense. While critical team members work from home or fall away completely, even the battle-hardened Chuck Norris equivalents – the tech leaders who've weathered past recessions and market shifts – are out of their comfort zones.
How many Business Continuity plans were ready for this?
According to the conversations we've been having, with businesses of all sizes and levels of technical prowess, not many. And so, leadership teams across the globe are off to implement parts of the plan that fit. And revise, innovate and reinvent the rest.
Survival depends on releasing high quality software at speed
Pre-pandemic, the speed of development had already led to a shift in how DevOps teams work, but one key element got left behind. QA hadn't kept up with the accelerating pace of development. The result?
Engineering teams were too busy to test
Budgets fell out of sync with development
Users deleted apps due to bugs and crashes
Keeping QA in-step with development was already challenging enough.
With resources stretched to the limit. Now you're faced with the world's worst game of Would you Rather?
Should you focus on quality and sacrifice speed? Slowing down releases in the process?
Or, would you rather focus on deploying and releasing faster, knowing you risk bugs, crashes and eventually doubling up your dev workload?
Neither option helps you meet your end-goal: Delivering excellent experiences to your customers, reducing churn and securing revenue in this rapidly changing economic climate.
Sacrificing quality turns your users into testers. The results aren't pretty. If you're lucky, they'll complain directly. Less lucky and they take to social media to spread The Bad Word.
But the majority?
You won't even know what went wrong until it's too late. According to research by Estaban Kolsky, data-driven Customer Experience evangelist (now Head of CX Strategy for SAP), 91% of unhappy customers who are non-complainers simply leave.
Sure, there are ways to track, measure and manage the customer experience after things went wrong. But isn't the whole point of your software to remove friction from users lives? Make them happy? To keep them from defecting to your competitors and maintain loyalty?
Who's leading your QA continuity plan?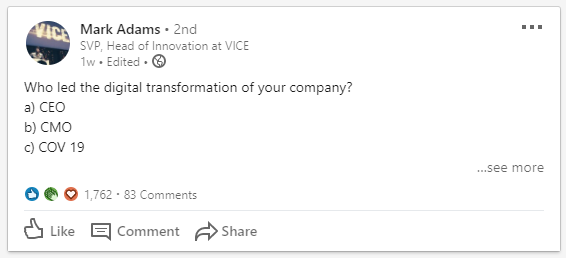 In recent weeks, tech leaders have taken to social media to share dark humour with a side of painful truth.
Transformation projects aimed at enabling greater remote working practices accelerated. Dispensations around shadow IT and flexible hours are at odds with security fears. Business leaders less accustomed to remote working worry about productivity. Are they getting the job done or have they been ensnared by the latest Netflix binge-fest? Businesses that were born remote already have processes and mutual trust baked into their company culture.
What if instead of worrying about your in-house talent having the tools they need to perform every test iteration, you could give that task to someone else —and have your internal people work on more strategic development work?
Does your team have the tools they need to test remotely?
We mentioned a case in a recent webinar where a couple of QA testers from a large company went on holiday and came back to a strange new world. One where being an in-house team member meant being in their own house. This quick change meant they had to go straight into remote working but couldn't access the office to grab what they needed for multi-device testing.
This is perhaps an extreme example. But how many businesses have enough devices for every tester to take home? And what about hens-teeth devices like the iPhone 12? Not many of those kicking around in your staff members' sock drawers.
Are automated tests the answer to fixing QA gaps? Not necessarily…
One way people are looking to unclog these release bottlenecks is through automated testing. The problem with automated testing is that it is incredibly high maintenance.
You have your team write delightfully promising automated tests. The tests are shiny, the code is beautiful. "This is going to save us so much time!"
Until
...you change one teeny tiny bit of code and now all your tests need changing too.
Now you need people with the time and expertise to amend every single automated test. And the very word 'automated' feels like a cruel joke.
This in itself is just like Business Continuity planning. When one piece changes, it has a domino effect on other, seemingly unrelated parts of your business.
How to make QA a part of your Business Continuity plan
So how are Engineering VPs, CTOs and tech leaders maintaining speed and quality in this strange new world?
The smartest are taking this opportunity to make their QA processes more robust, more resilient, and more scalable without killing the bottom line. Whether that's by implementing new internal processes or making remote working sustainable for the long term.
Enabling remote work has huge cost benefits and according to Gartner's recent survey, it's here to stay after worldwide lockdowns are lifted.
"74% of Companies Plan to Permanently Shift to More Remote Work Post COVID-19" Gartner (April 2020)
While this is a no-brainer for businesses who don't have to think about development scale, setting up a remote QA team of your own still has a cost-benefit. But as your software grows in complexity, so does the need for new team members. And for those with less predictable workflows, hiring extra people who may not always be at full capacity just doesn't make sense.
If your business fits into either of those categories, the ambitious or the flexible, you'd benefit from speaking to Global App Testing.
If, after a call with us, you see it's a good fit, you'll gain instant access to over 40,000 testers in 105+ countries. Each and every one has been thoroughly screened and ranked by performance. You don't need to worry about headcount freezes. And you don't need to trawl CVs or spend time interviewing, hiring and training:
Access testers in every location on any device
Scale up or down without losing time and money hiring
Speed up releases without risky automations that become obsolete
How long would it take for me to start getting test results?
Now, we've just espoused all the reasons QA should be in your BC plan. But we know for a fact it isn't in everyone's yet. If your software release cycle is grinding to a frustrating halt, we can get you back on track within days, if not hours.
Just two weeks ago we had one customer call us in a frenzy to test their hot fix for them. We got testing up and running on a Friday, they got results on Sunday. On Monday they released it with the calm zen of Baby Yoda in a floating egg pod.
Book a free consultation with one of our experts today to find out how we can help you deliver business continuity across your DevOps projects.