3 Essential App Discoverability Strategies
Today we are excited to have a guest post from Arazoo Kadir, Marketing Manager at Yodel Mobile, an award winning App Consultancy helping businesses achieve mobile marketing success.
There has been lots of exciting news from Apple this month. Along with the iPhone X and iPhone 8 announcements, today, the long anticipated iOS 11 update is finally being released to the public. With iOS 11, comes the brand-new App Store.
As part of a wider mobile strategy, discoverability should be a key focus for app owners. This is particularly relevant for the app stores. A visit to an app store listing should ideally result in a download. With millions of apps available in the stores, discoverability at the right time is imperative. There are plenty of new features app owners should take advantage of to ensure the execution of a successful discoverability strategy for the new iOS 11 App Store.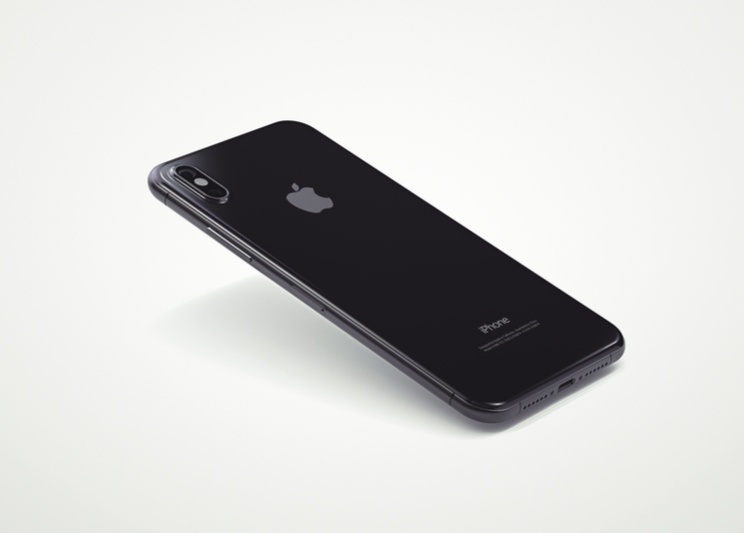 1. Editorial opportunities
With a complete UX overhaul accompanied by a slick visual aesthetic, the new App Store has opened the door for a surplus of editorial opportunities for app owners.

With a whole new navigation bar, the Today tab takes precedent in the new App Store, offering users an array of editorial content managed by Apple themselves. Potentially spurred on by Apple's new agency in foregrounding Indie developers in the App Store, the Today tab will see the Apple editorial team hand-pick educational and entertaining developer stories to be featured. With 2.2 million apps in the App Store, this opportunity for exposure should be harnessed, so make sure you have a strategy for submitting your stories from the get go.

Apple have created a dedicated form to submit stories directly to the editorial team and innovation and creativity for the submission will no doubt be key in getting noticed by Apple's editorial team. This is a great discoverability feature that app owners should take advantage of.
2. Be informed on the new ASO elements

Although it looks like the App Store is moving towards an editorial-led format, App Store Optimisation (ASO) will continue to play a crucial part in your marketing strategy.

There are some new changes to the new App Store that you need to consider. Apple are shortening the title character limit from 50 characters down to 30 and introducing a new subtitle of 30 characters to allow you to communicate the value proposition more clearly. On top of that you'll have your usual 100-character iTunes Connect field where you can make use of further keywords. All three of these text fields will play a key role in your keyword optimisation efforts, as they'll be indexed by the algorithm. As best practice, we would recommend that the maximum number of characters are utilised. This will give you a higher chance to be discovered via search. As always make sure to track your keyword performance with an ASO tool of your choice, and ensure to update your app regularly to allow the algorithm to index your App Store listing.

Apple are making some other key changes to App Store listing elements. App owners can now include up to three localised videos. These videos will auto-play, making it more important than ever to have a compelling app preview video.

Another important new feature to leverage is the ability to promote in-app purchases. App owners can choose to promote up to 20 in-app purchases at a time on their product page. In-app Purchase display names can be up to 30 characters long with descriptions up to 45 characters long. The title should be addressed as part of your ASO strategy as it will also be indexed by Apple. Utilising effective titles will not only improve your app's overall app store discoverability but also increase your overall chances of being featured in various places in the App Store. We have more tips on this in section 3.

We've put together an ASO infographic for the new iOS 11 App Store that goes into each on-page and off-page element in further detail. Make sure to refer to this when the new App Store is deployed.
3. Keep a keen eye on new featuring opportunities

Apart from having a story featured in the Today tab there are also lots of new places where apps have the opportunity to be featured on the new App Store. Your ASO will no doubt play a key role in emerging in these new featuring spots. Here are the spaces you should keep a keen eye on:
New Featuring Lists in the Today tab include:
Collections

Daily Lists

In-App Purchases
These lists appear daily on the Today tab. They are normally comprised of a list of 15 or so apps, with a mixture of established brands and smaller developers. These are relevant to different themes chosen by Apple. There will be plenty of foreseeable opportunities for apps across categories to be featured in these lists.
The Apps/Games tab include:
Now Trending

New Updates

Rediscover

In-App Purchases

These are suggestions that appear at the top of the page. Regular updates to the app should be emphasised to ensure featuring here.

The lists follow various formats. One is very visual, offering 4 recommendations alongside their App Store videos or screenshots. App owners should ensure their visual listing elements look as appealing as possible in these various views to increase chances of conversion.

Promoted in-app purchases also appear in these lists. Each promoted in-app purchase will need a separate image asset that appears as an icon. This needs to be branded but significantly different from your App Icon so as to minimise confusion. They can also surface in a user's search results. Ensure to look at Apple's Documentation regarding promoted in-app purchases, especially as they indicate that you can customize which promoted in-app purchases a user sees on a specific device using their SKProductStorePromotionController API.
With the iOS 11 release close, app businesses should stay one step ahead by preparing for these changes. It is also imperative to take action on the new opportunities to boost the discoverability of your apps in the new App Store as part of your wider app strategy. If you have any questions regarding the discoverability of your apps, email us at info@yodelmobile.com or visit the Yodel Mobile website for more information on discoverability, retention and engagement strategies.