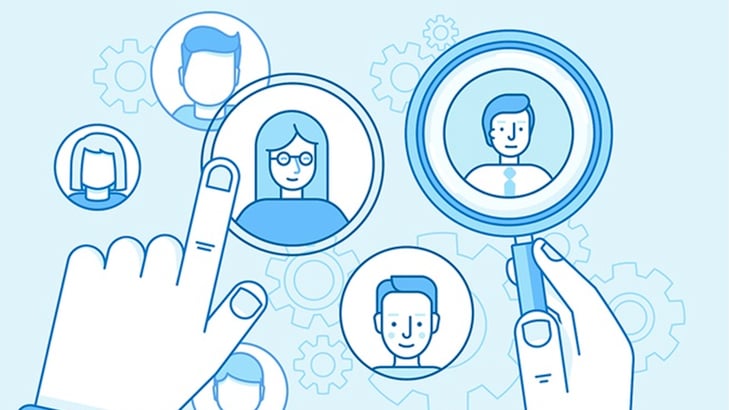 Over the past few years, we've run into plenty of companies who wonder why they can't use in-house QA teams to deliver the same results that crowdsourced testers do. It's a common occurrence because companies assume that using an external vendor like Global App Testing can't deliver the same value as someone sitting inside their organisation. Yet, there are three fundamental factors that set crowdsourced testing apart from in-house QA; time, cost and quality. These three factors help crowdsourced testing deliver a punch that in-house QA teams can't match.
Crowdsourced Testing Delivers Time Savings
The speed at which an application or website is brought to market or new features are delivered is a defining factor for the top companies in the world. Even as far back as 2012, Facebook was releasing two times per day, with a focus on making that even faster in future years. In 2016, New Relic released their annual report which indicated the majority of firms were deploying code weekly, daily or even hourly, which can only have increased in the past year.
Yet, the only way to do this effectively and accurately is to ensure that your QA process can keep up. What's the point of deploying new code and features if they don't work and you alienate your users? Scaling a QA operation to test for quality and regression is no easy task but crowdsourced testing can help you.
If you have your own in-house QA team then you are likely familiar with how fast they can get you results and it likely cannot match the speed at which you want to deliver. Eventually, this means you end up deploying without the right amount of QA completed and certainly without the coverage of as many devices as possible. Deploying a crowd of professional testers can eliminate these problems and get you the coverage you simply can't get in-house.
We've spoken to organisations who release on a biweekly schedule yet spend 16 hours or more, per cycle, on QA testing - this means almost 25% of their cycle is spent testing. Crowdsourced testing delivers results in less than 48 hours, with greater coverage and higher relevancy (more on that below). Needless to say, if you don't have your own in-house team but are considering it, you will have to consider the time it takes to recruit, train and onboard testers - no easy feat.
Crowdsourced Testing Minimises Costs
The costs associated with having your own in-house QA are quite high and do not scale efficiently. Here is a sampling of what it costs to hire a junior QA person:
United Kingdom - £44,000 + training + onboarding salary alone
United States - $55,000 + training + onboarding salary alone
Germany - €51,000 + training + onboarding salary alone
*Data from Payscale.com
These costs represent one person and only represent the hard cost of pay. Employees have extra soft costs such as recruitment, training, and benefits such as holiday/vacations, sick time, pension/retirement and whatever other perks your company offers. When you use crowdsourced testers these costs don't exist. Testers are working on many projects and are a sunk cost for companies such as Global App Testing.
When a worker takes time off this has no impact on your QA needs and does not slow down a release. You continue to get the QA results you need without the headache of managing someone or a team. There are extra opportunity costs that can't be measured including issues relating to delivering bugs (i.e. bad news) to people with whom they have personal relationships and time spent working on additional projects that in-house teams often get tasked with.
Crowdsourced Testing Delivers the Quality
The quality of testing results is a controversial concern for most people. In fact, the outsourced QA industry does not have a great reputation to date and for good reason. One of the worst things you can do is outsource your QA and get inundated with terrible results. Most crowdsourced testing companies provide this level of results; lots of duplicated, inaccurate bugs which have little to no value for you and your development team.
Yet, when done right, crowdsourced testing provides context and relevancy from professional testers who can spot things that an in-house team might miss. Global App Testing, for instance, moderates each bug that customers receive. This, in turn, delivers a QA experience that helps your process instead of hindering it.
"We want to make sure that all you get is the very best and urgent bugs. We organise and catalogue the bugs we find so that you can best coordinate your dev team to maximise impact."
- James, Customer Success Manager
Crowdsourced testing relieves many of the headaches associated with traditional in-house QA approaches. More than that though, crowdsourced testing actually helps your organisation scale faster, deliver quicker and delight your customers. Contact us to learn more about how Global App Testing can help you and your software testing needs.